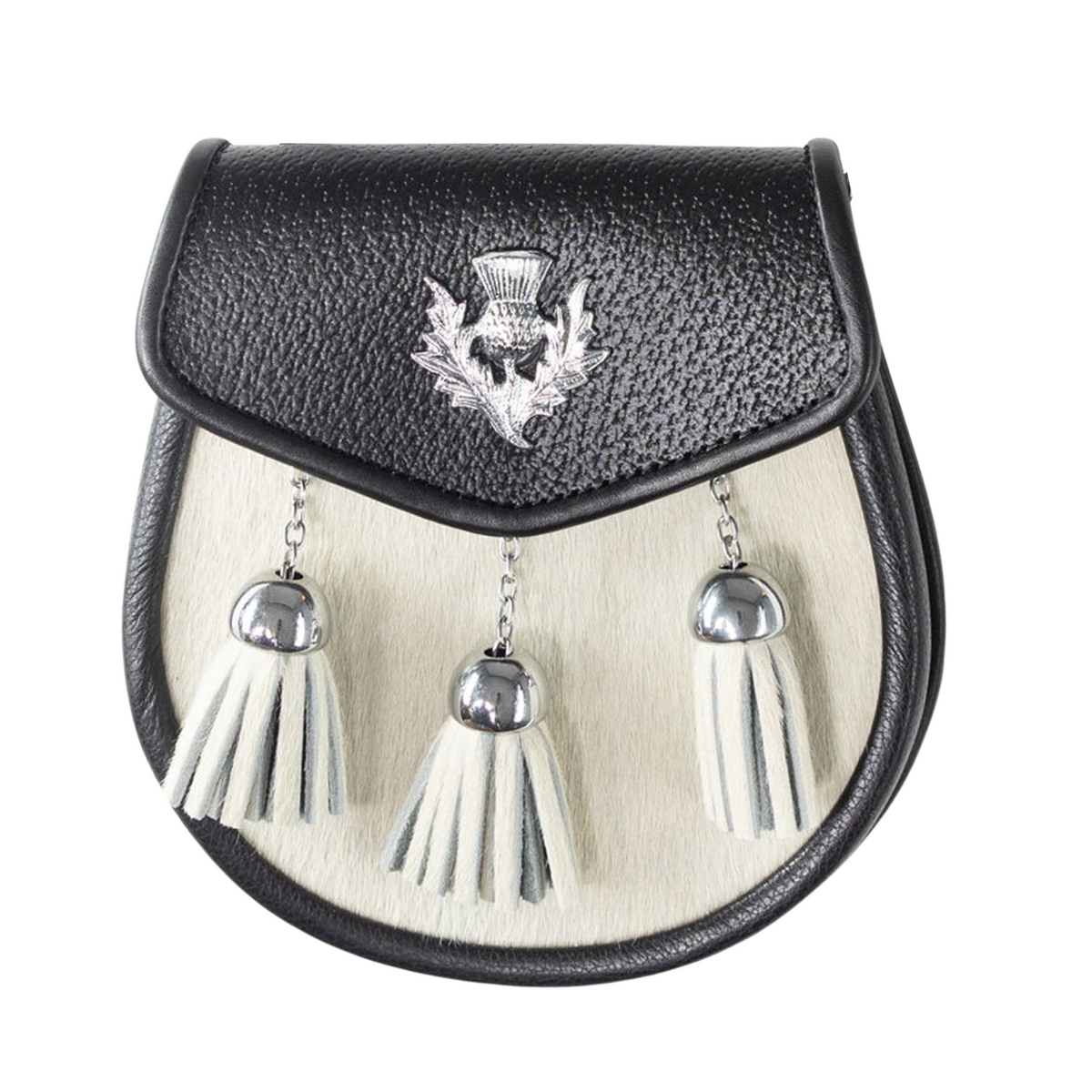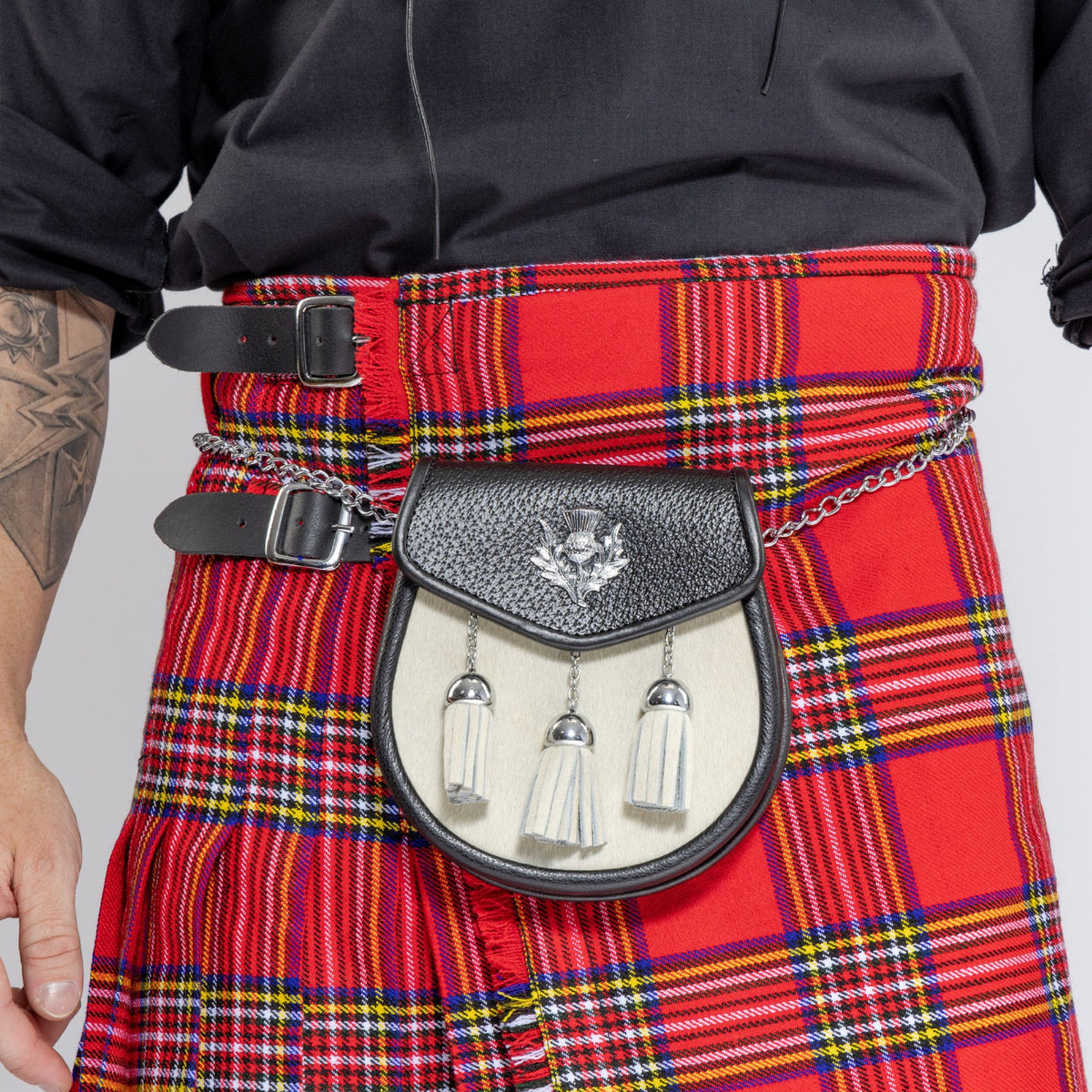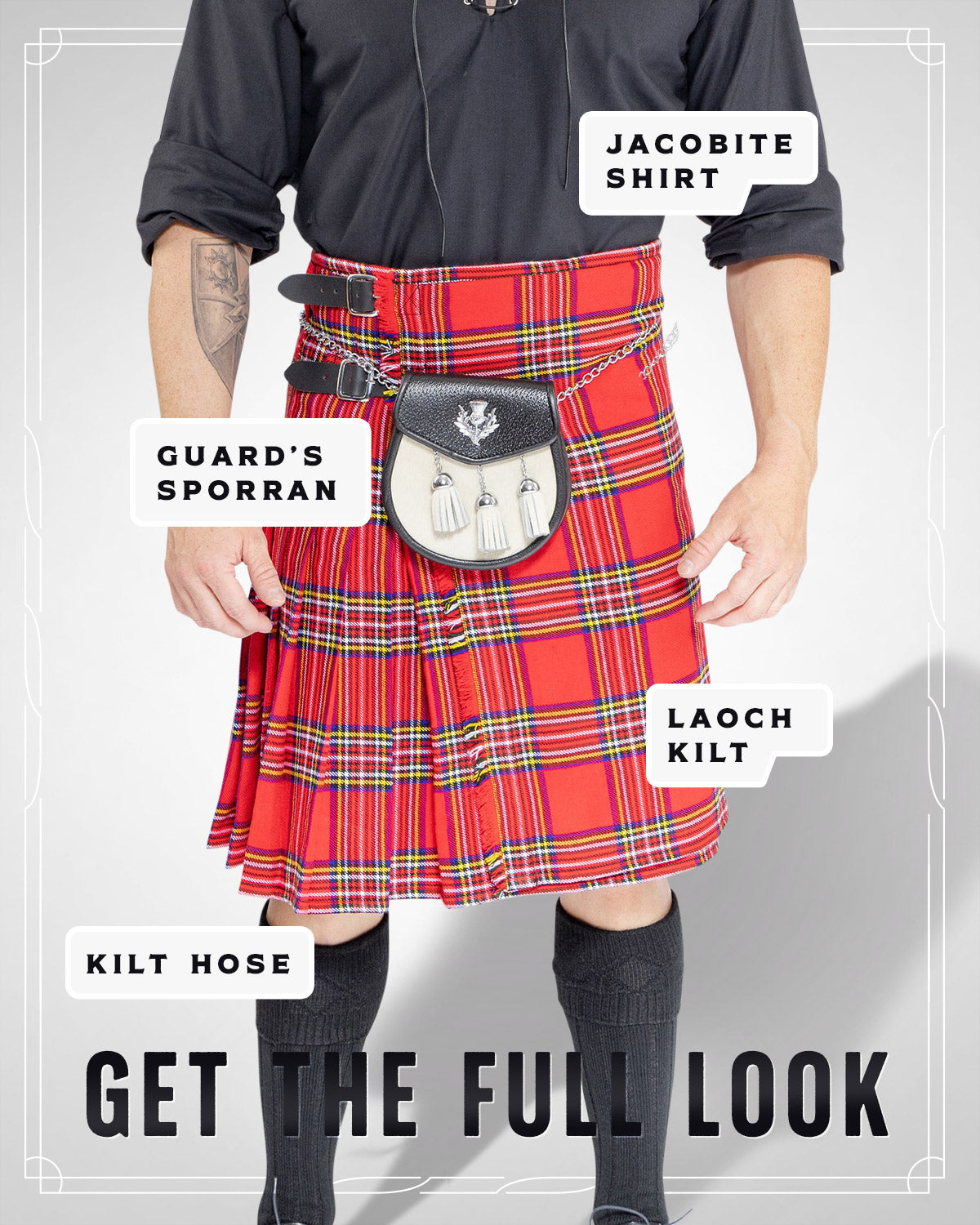 Scroll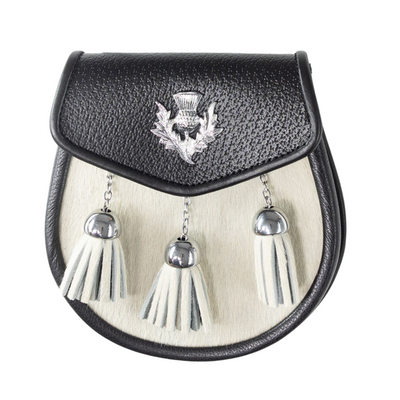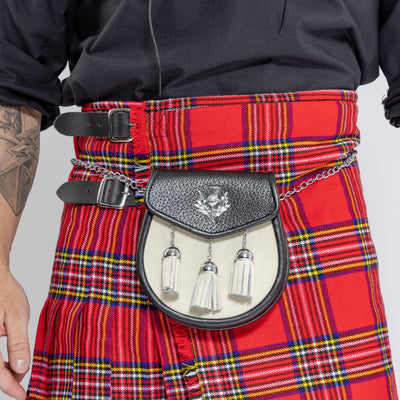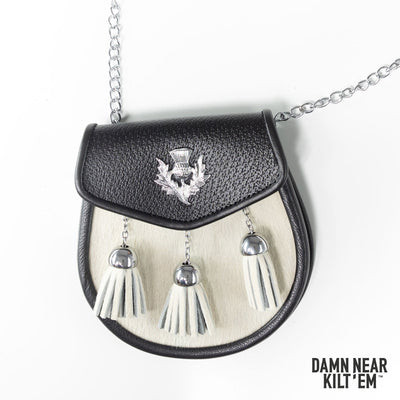 Scottish Semi-Formal Sporran
The Guard's Sporran
You're the ultimate trend-setter who wants to impress at every event, then The Guard's Sporran is perfect for you. Inspired by the satchels worn by the big shots in the Scottish army, this semi-formal bag is made of 100% genuine leather and cream fur, adorned with a metal emblem and three tassels to add some charm. It has a snap closure and an adjustable chain belt that fits any waist up to 48 inches. It also has a roomy pouch that can hold your phone, credit cards, cash, or flask. You know, the essentials. The Guard's Sporran is designed to be worn with a semi-dress kilt for evening events, but you can also rock it at any occasion where you want to show off your highland heritage and be the star of the show. Order your Guard's Sporran today and get ready to wow.
Product Details
TRADITIONAL KILT SPORRAN
This semi-formal waist bag was inspired by the satchels worn by guards in the Scottish army. Pay tribute to your highland heritage with a sporran that conveniently stores your essentials.
EXPERTLY CRAFTED
Our belt pouch is thoughtfully crafted with genuine leather and striking fur. The satchel is embellished with a chrome thistle emblem on the flap and three metal-capped tassels for a distinguished look.
BUILT TO LAST
The snap closure and adjustable chain belt are constructed with durable hardware. Whether on the battlefield or in the ballroom, your sporran will stand up to anything.
STYLING YOUR SATCHEL
This kilt bag is perfect for special occasions, Irish and Scottish events, renaissance fairs, medieval festivals, costume parties and much more.
Sporran Size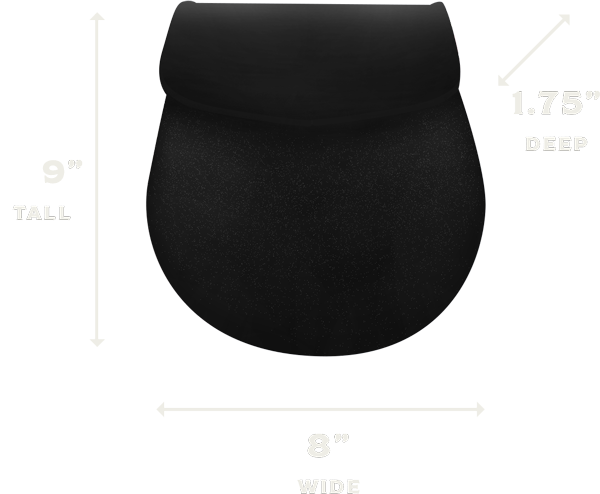 | | |
| --- | --- |
| Depth | 1.75" |
| Height | 9" |
| Width | 8" |