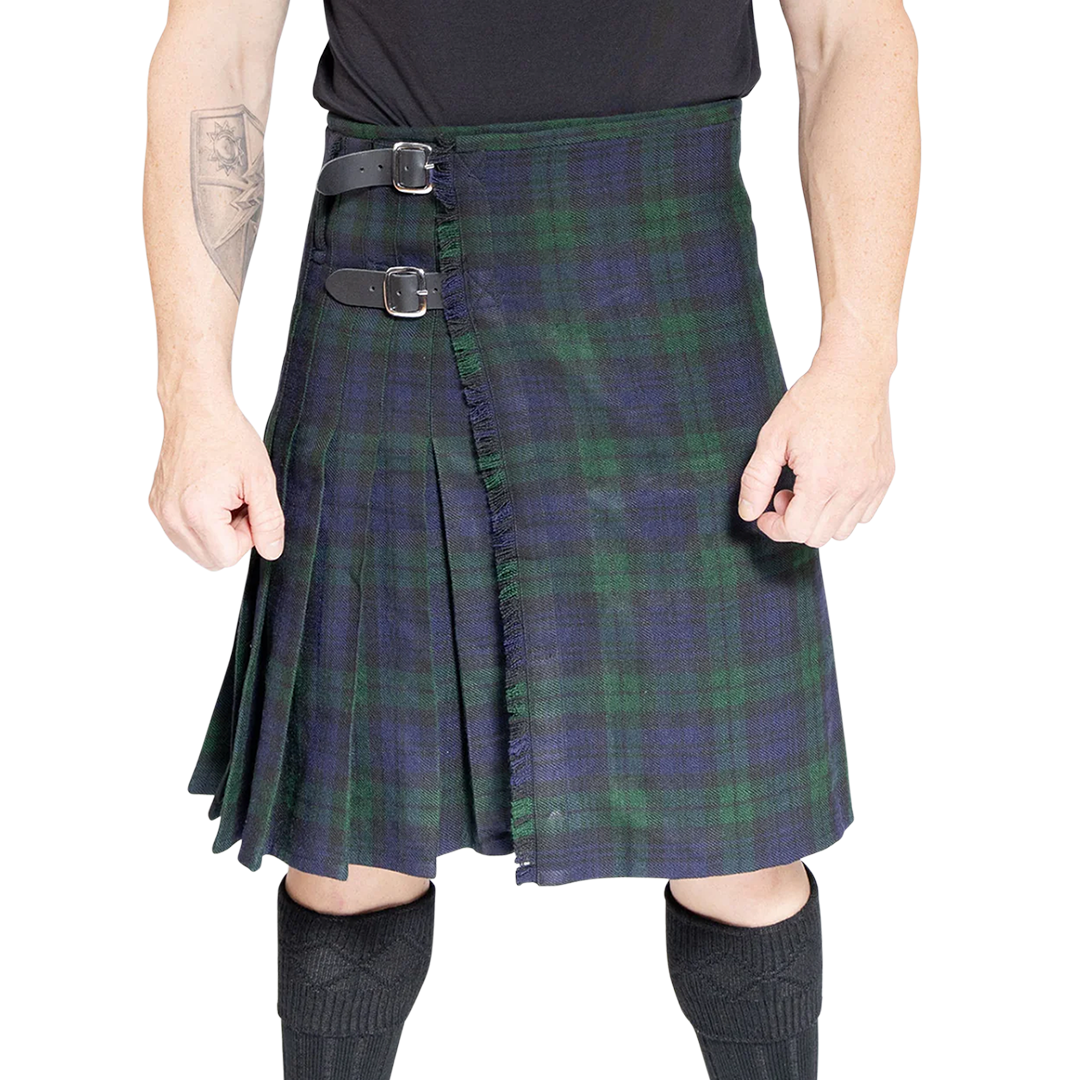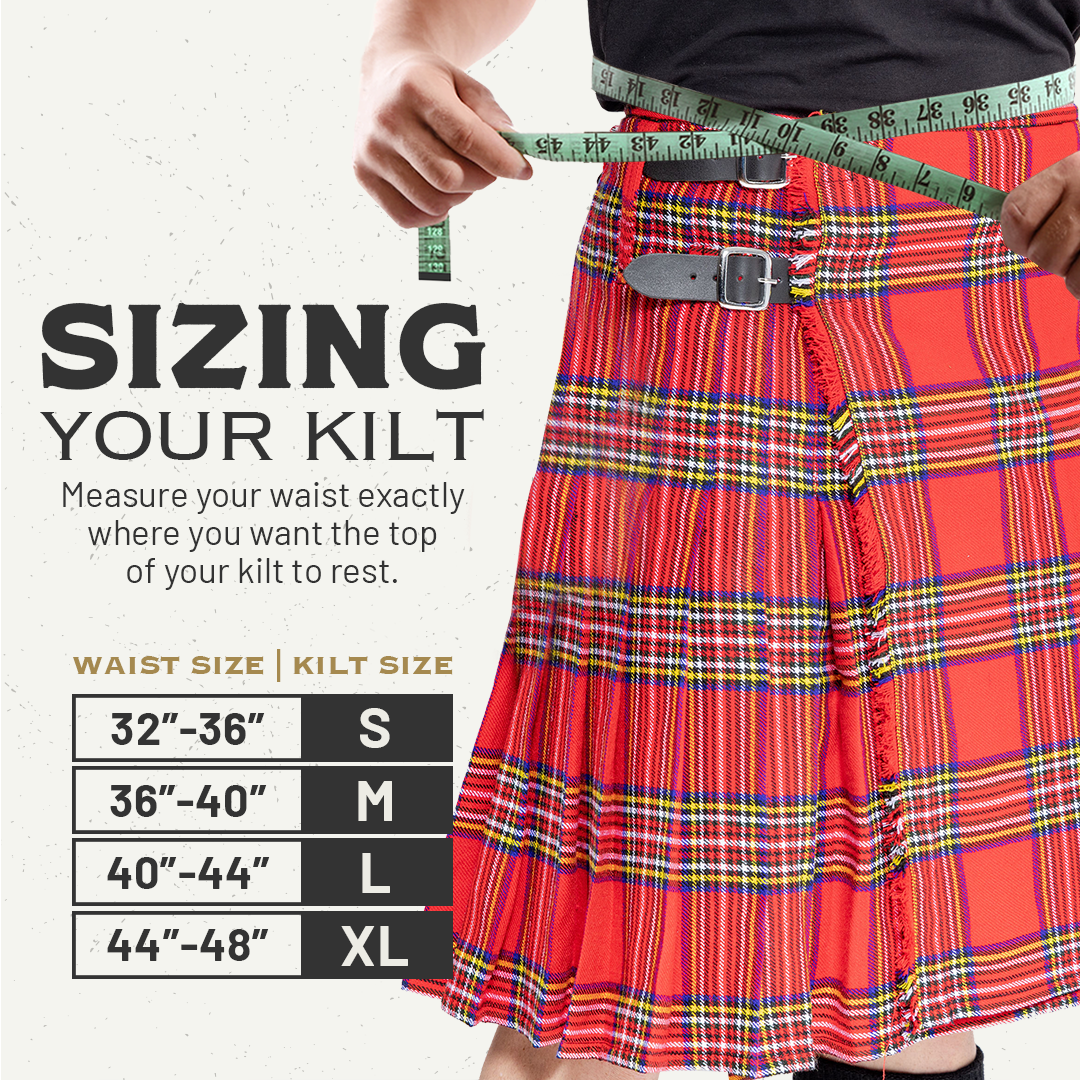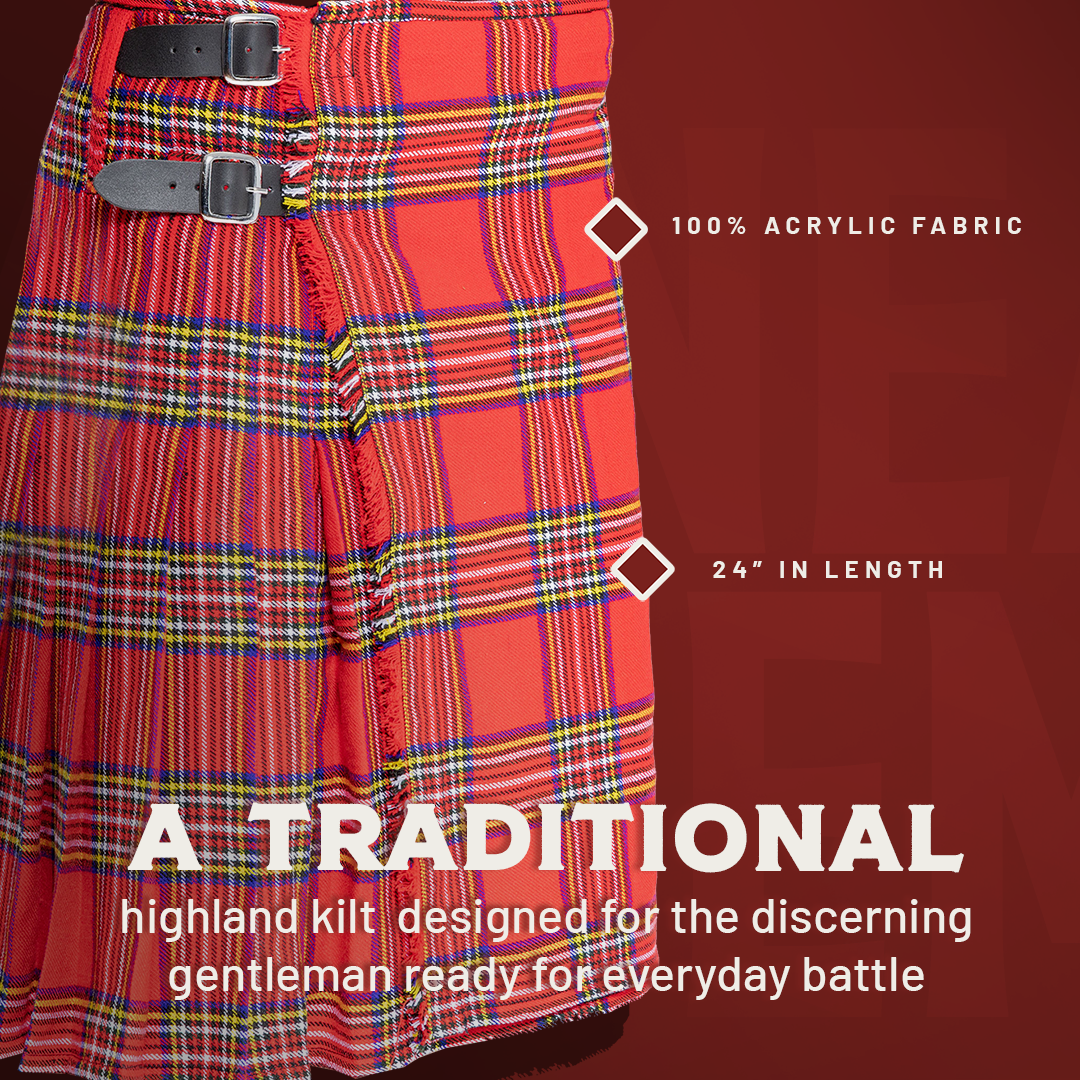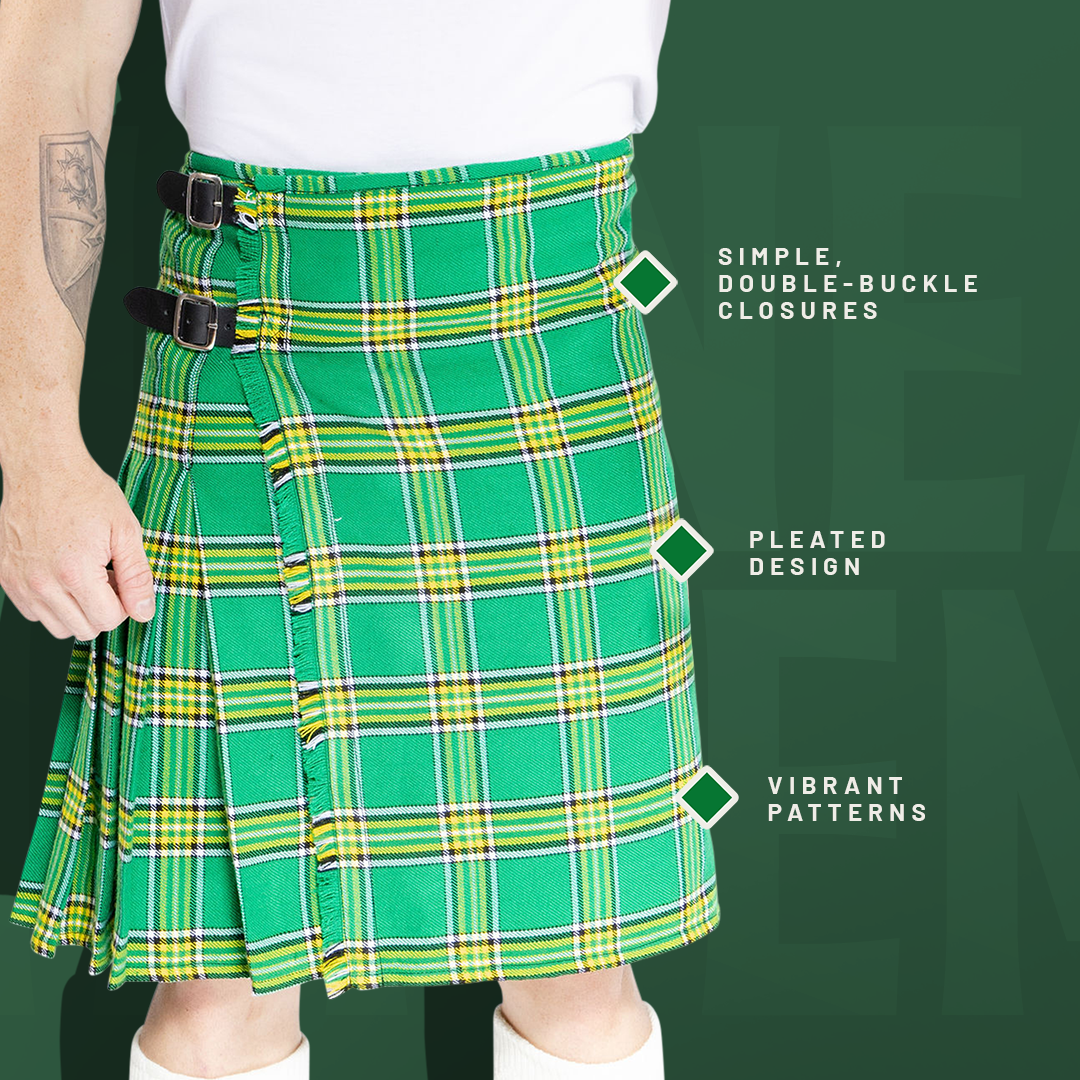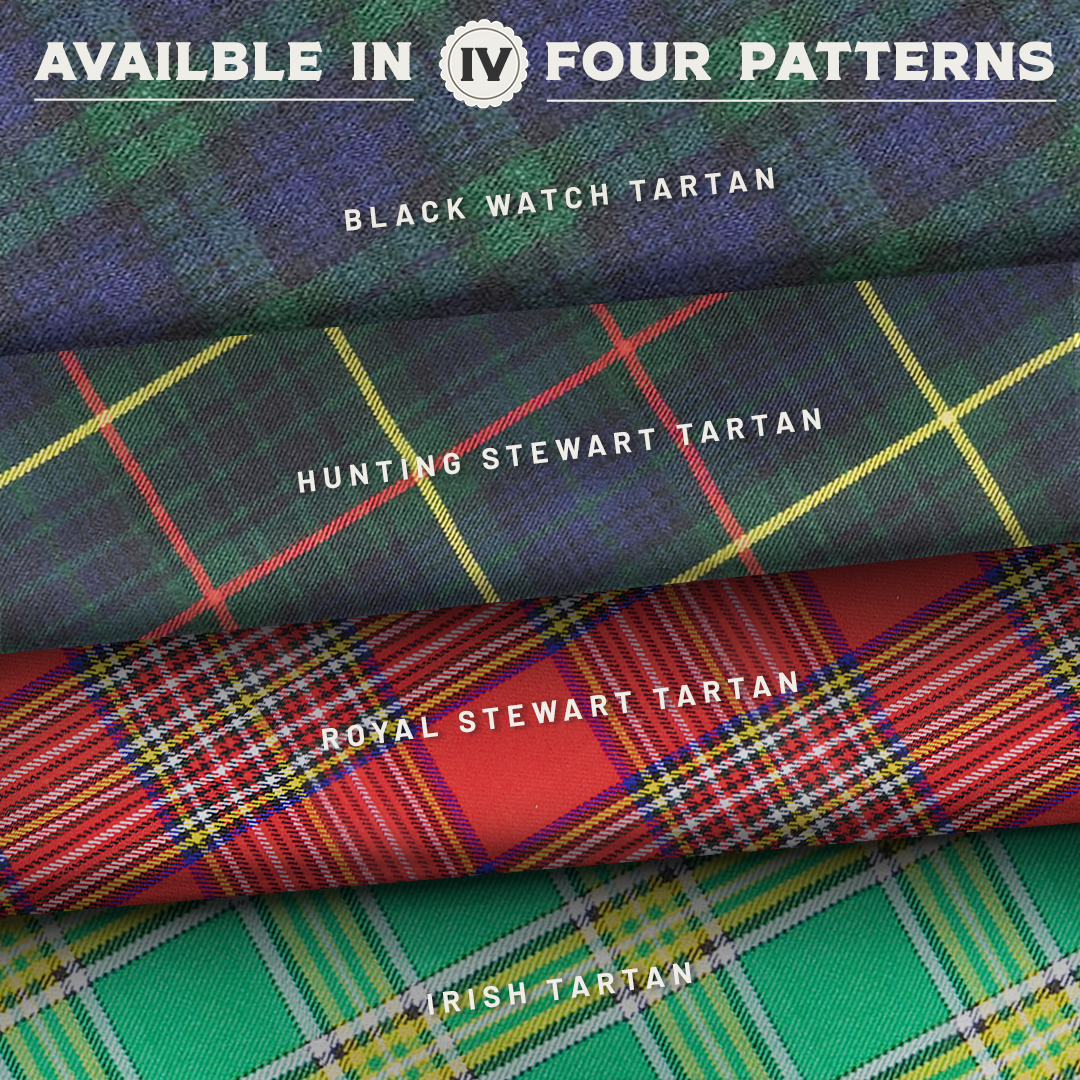 Scroll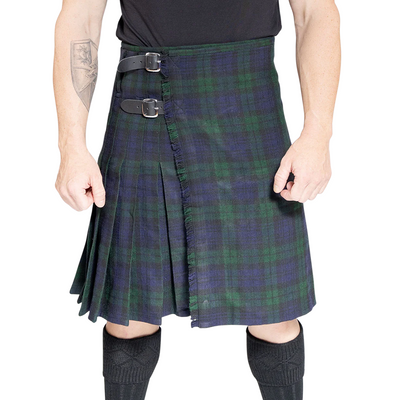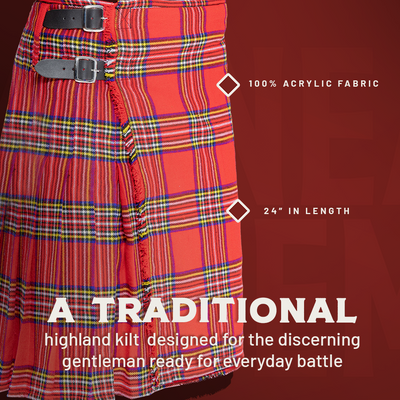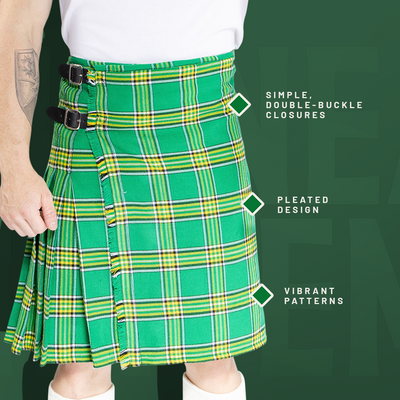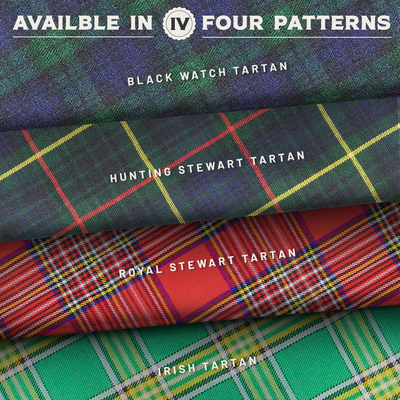 Traditional Dress Kilt
The Laoch Kilt
Style:
Black Watch Tartan
Unleash your everyday warrior with the Laoch Kilt – it's not just clothing; it's your armor for life's battles. Named after the Gaelic word for "warrior," this kilt is a proud nod to Scotland's heritage. With a modern silhouette that hits just above the knee, it offers the freedom to move and the flexibility to conquer your day. The double buckle detail and precise knife pleats pay homage to highland tradition, giving you a unique style. This 24-inch pleated kilt features a frayed hem and double buckle closure. Whether you're attending Celtic celebrations, highland events, weddings, renaissance fairs, costume parties, or medieval festivals, the Laoch Kilt has you covered.
Product Details
HONOR YOUR HERITAGE
These kilts for men are offered in four world-renowned clan tartan patterns, including Royal Stewart, Black Watch, Hunting Stewart and Irish.
IT'S NOT A SKIRT, IT'S A DAMN KILT
This pleated men's kilt is 24-inches and features a frayed hem and double buckle closure. Our Scottish kilts are expertly crafted with high-quality fabric that feels like wool, only more breathable.
WAYS TO WEAR
Our dress kilt would be perfect for a Celtic celebration, highland event, wedding, renaissance fair, costume party or medieval festival.
SIZE MATTERS
Men's kilt sizing is tricky. Get it right the first time by ordering based on your waist measurement, not your pant size. Check out our sizing chart to ensure you choose the best fit.