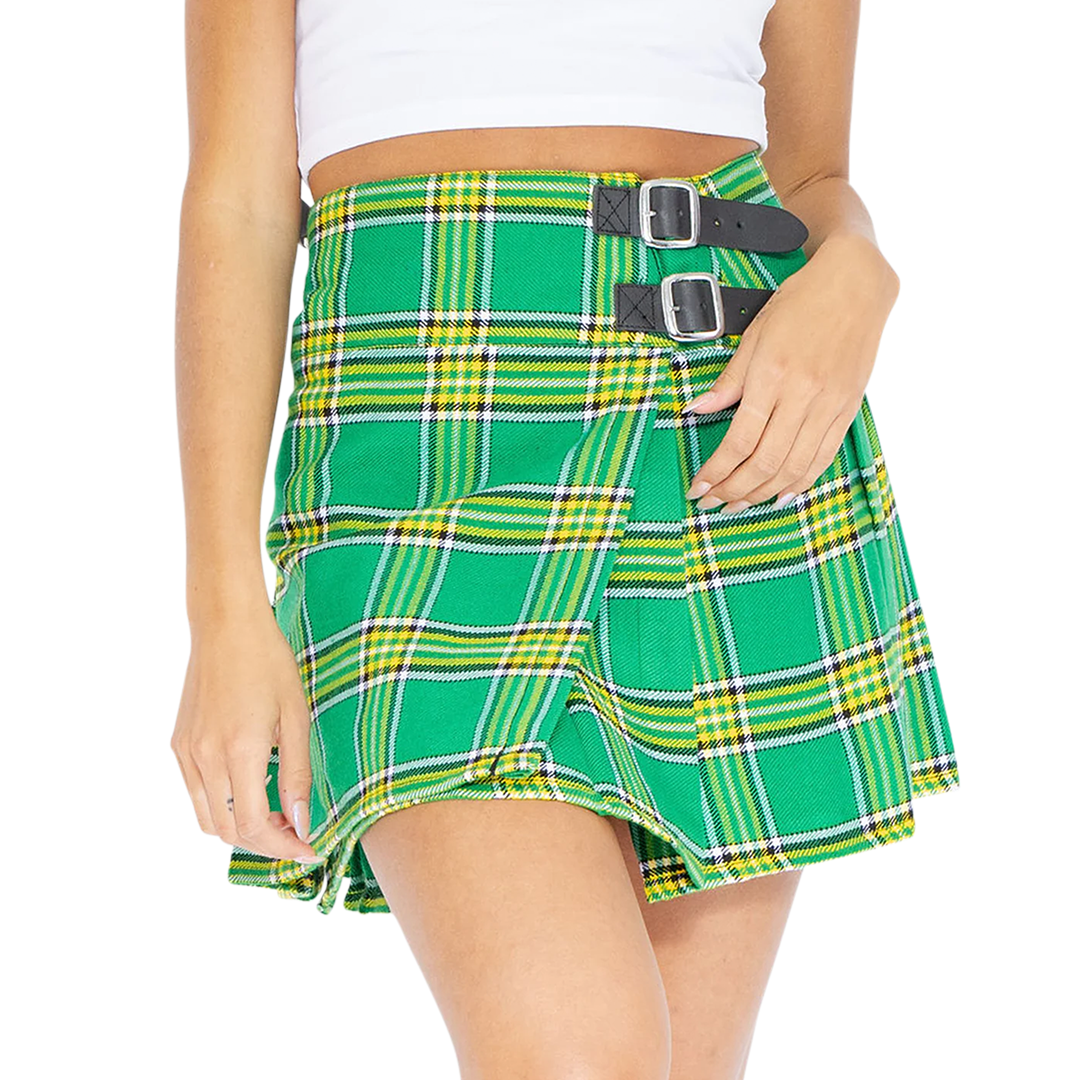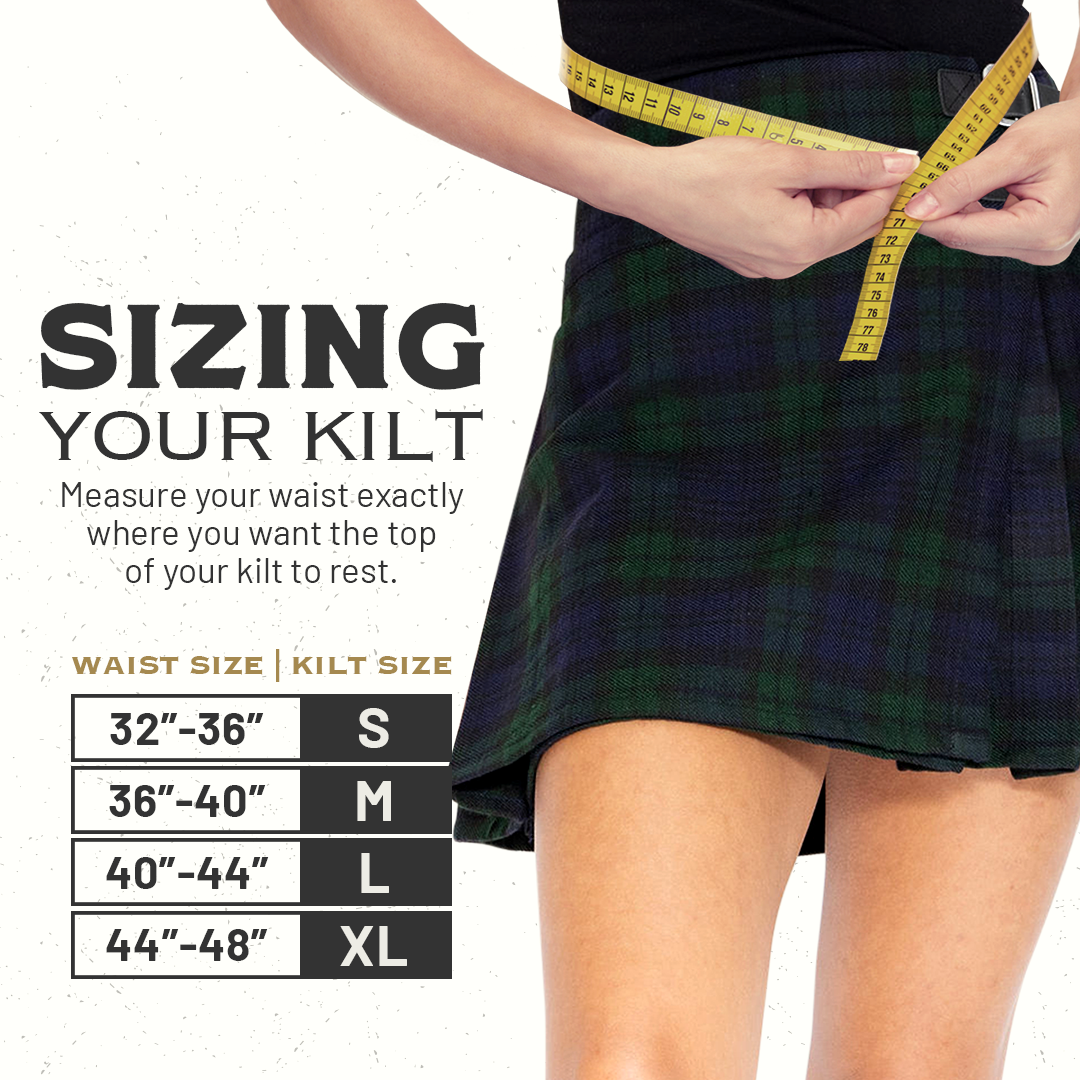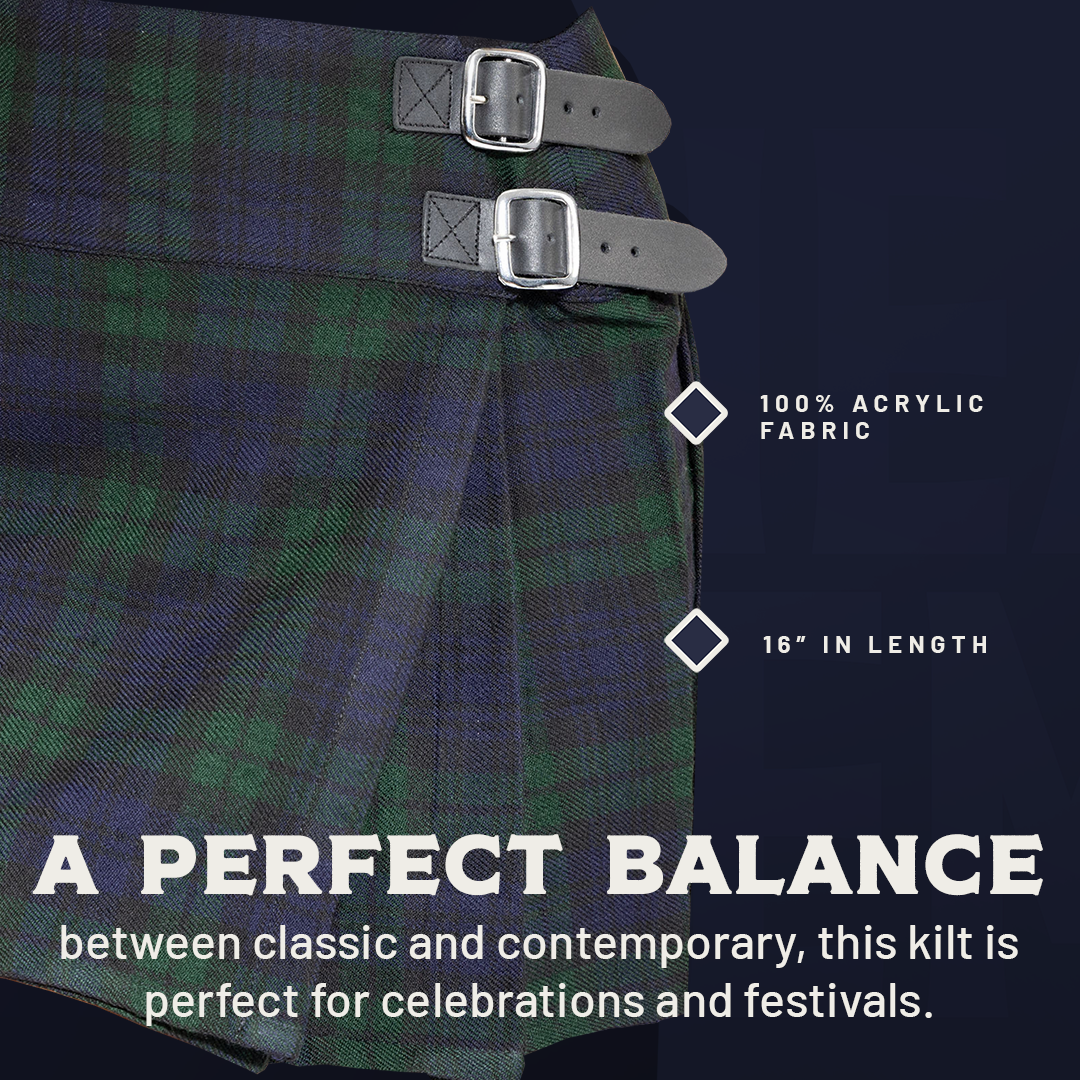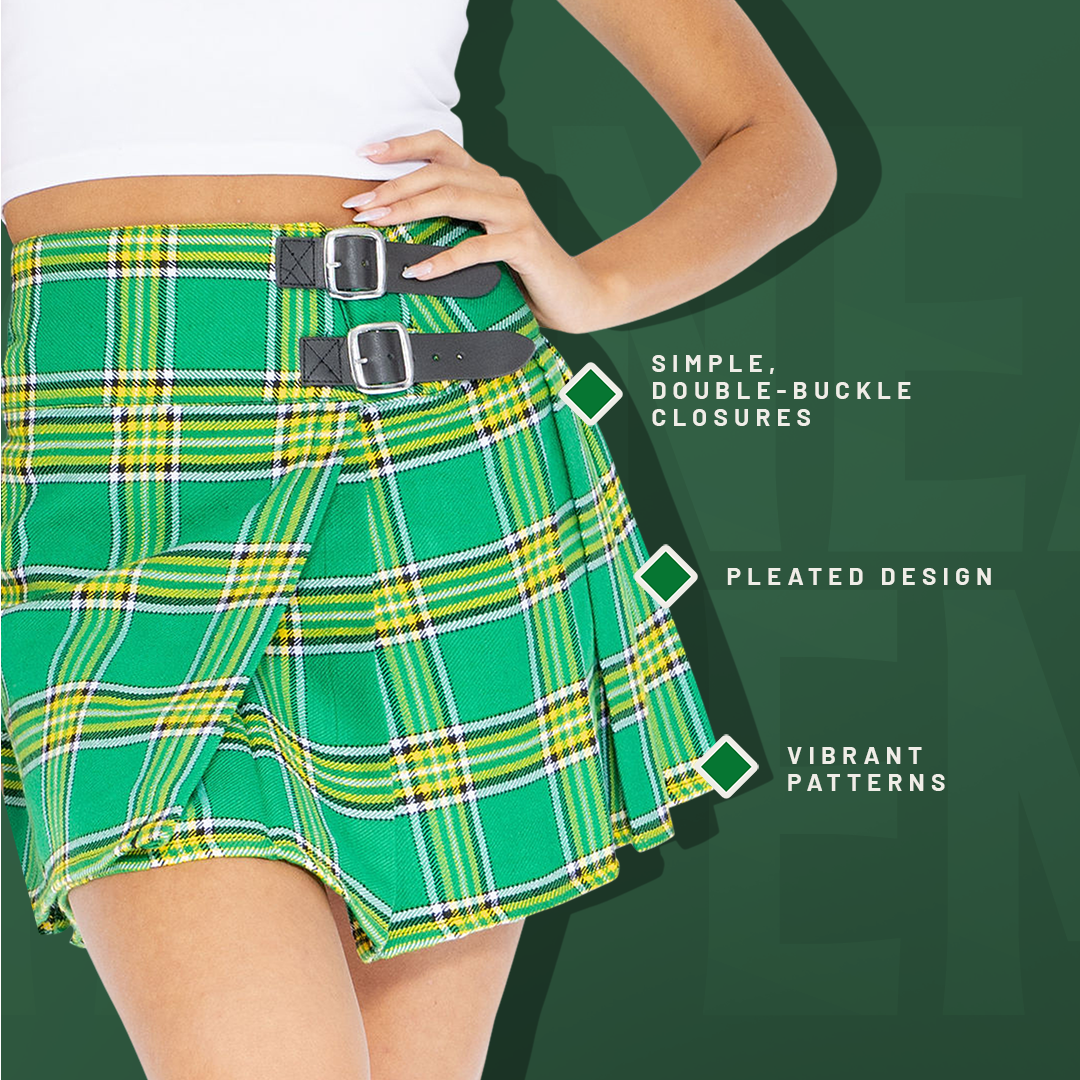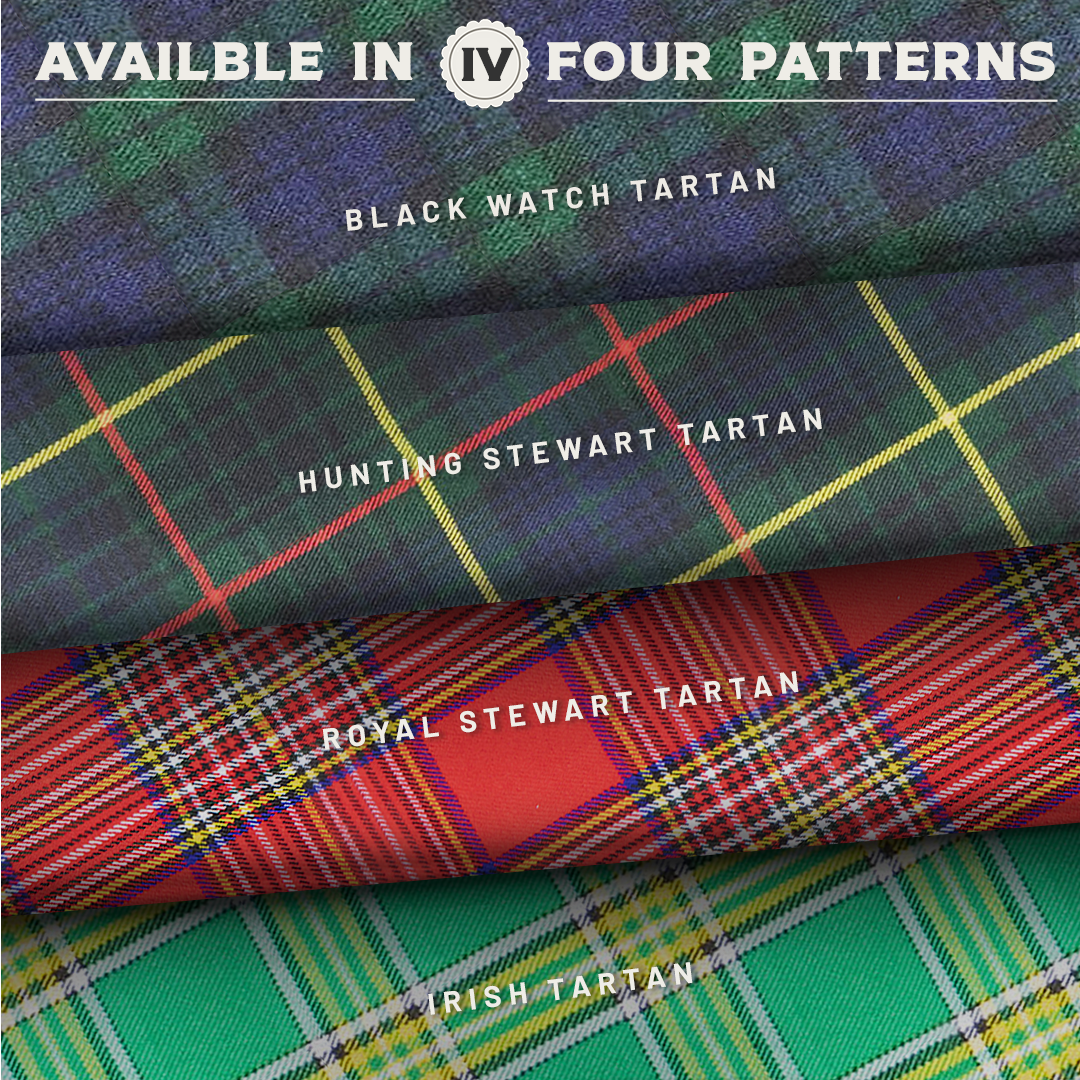 Scroll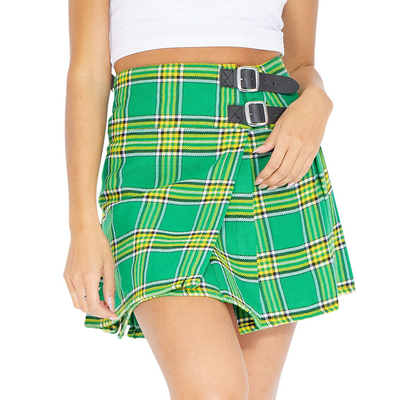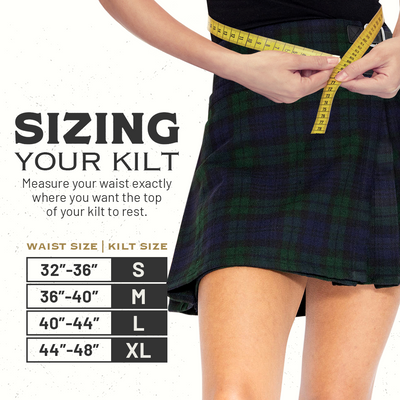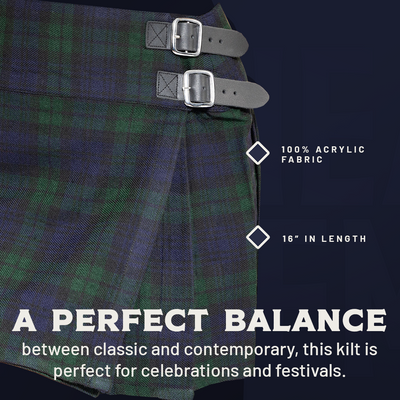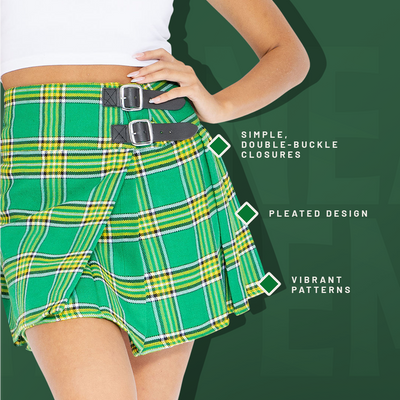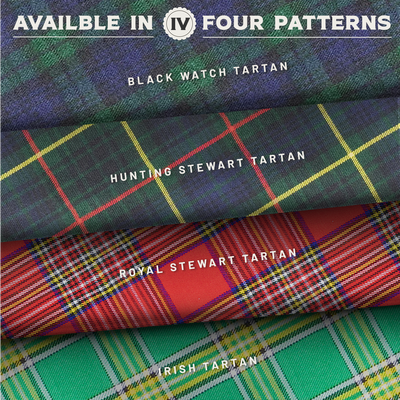 16" Pleated Tartan Skirt
The Victoria Kilt
Style:
Irish Tartan
The Victoria Kilt is a tribute to women who are unapologetically themselves. This kilt is inspired by Queen Victoria, who was not only a powerful ruler, but also a fashion icon. The Victoria Kilt comes in four different tartans, each with a unique color combination that will make you stand out from the crowd. You can choose from red, blue, purple, or green, with accents of yellow and black. The Victoria Kilt has a 16-inch drop, which means it reaches well above your knees, giving you plenty of room to move and groove. The outside has two buckles and crisp pleats, adding some flair and elegance to your look. The Victoria Kilt is more than just a skirt, it's a way of life. It's a celebration of freedom, individuality, and self-expression. Order yours today and get ready to rock the world with the Victoria Kilt.
Product Details
VINTAGE-INSPIRED MINI KILT
We paired authentic tartan patterns with a modern A-line silhouette to create a women's kilt that strikes the perfect balance between classic and contemporary.
A NOD TO SCOTTISH HERITAGE
These women's kilts are offered in four world-renowned plaid tartan patterns, including Royal Stewart, Black Watch, Pride of Scotland and Irish.
EXPERTLY DESIGNED
This women's skirt is 16-inches long and features a stylish wrap-front, pleated panels and double buckle closure. Our kilts are expertly crafted with high-quality fabric that feels like wool, only more lightweight.
WAYS TO WEAR
This plaid skater skirt is ideal for daily wear, traditional Celtic events, Halloween costumes, school uniforms and renaissance, medieval and music festivals.